community

creating prosperity
In Angola, our social investments programs are long-term investments in the continual and sustainable development of the communities where we operate. We partner with government institutions, communities, development partners and non-profit organizations on the identification, planning, execution, monitoring and evaluation of all our projects. We select and support strategic health, education, economic development and environmental-related activities that deliver sustainable business and socioeconomic value to the communities where we operate. Get to know the latest Corporate Responsibility highlights from Chevron in Angola.
education
Our education projects strive to equip communities and the future workforce of the Southern African region with the skills to thrive.
CABGOC's main goal is to help the government of Angola in its efforts to improve access to quality education and targeted vocational training. Because the Education strategy is being refreshed to adjust to the current environment, CABGOC has limited its support to the Cabinda scholarship and FORMEI programs.
86 beneficiaries
in education projects

41
youths
with disabilities trained

45
scholarships
attributed in Cabinda
health
Our social investment projects address health in the community as a priority. We work with governments, communities and private and public institutions to improve access to health care and share knowledge that empowers communities to mitigate and prevent infectious diseases.
Over the years, our health-related projects in Angola have contributed positively to the fight against malaria, HIV/AIDS, tuberculosis and sickle cell disease. Our efforts and partnerships have benefitted more than 181,000 people through our continual investment in reducing morbidity and mortality in our communities.
0
infections
prevention of mother-to-child transmission program
154
women
returned to regular treatment for HIV/AIDS and TB
1,594
professionals
and community workers trained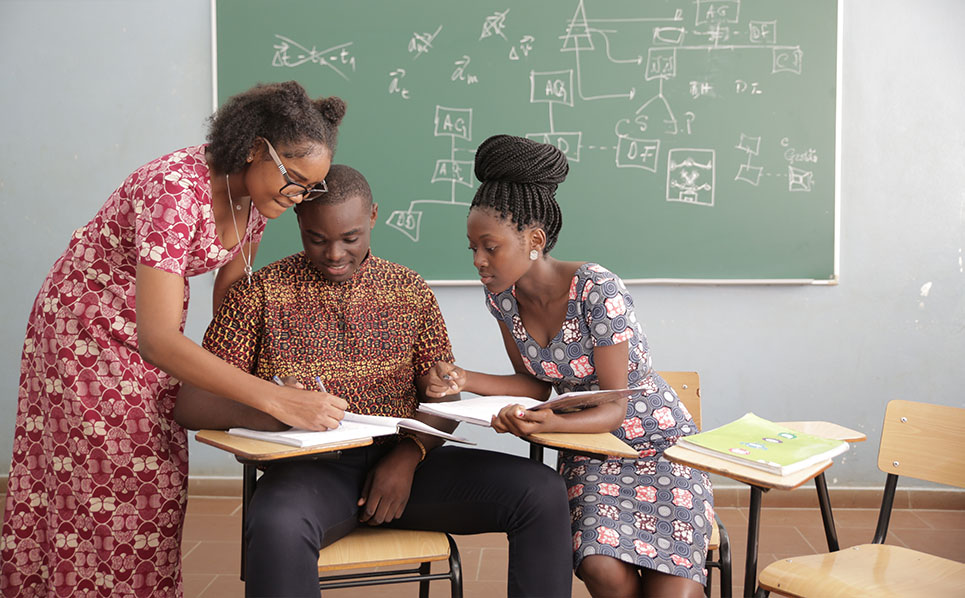 economic development
To better position itself and address current needs in a sustainable manner, CABGOC is extensively consulting with the government, communities, joint venture partners, development agencies and think tanks to complete its social investment strategy for the next five years. The new strategy will revolutionize the way Chevron approaches social investment in the country, with focus on the Cabinda province.
32
startups
and medium entrepreneurs
trained on business strategy
236
farmers
trained on agriculture techniques

268
beneficiaries
trained and developed
economic impact study in Angola
In 2017, Chevron commissioned research firm IHS Markit, who also engaged the Catholic University of Angola, to quantify how our Angolan operations contribute to the country's economy from 2010 to 2016. Chevron is an interest owner and the operator of Block 0 and Block 14, and holds a non-operated interest in the Angola LNG facility. The weighted average of these three equity stakes is approximately 37%, which is reflected in all figures shown. Monetary figures are in U.S. dollars.

$2.6
billion
spent on tier one Angolan suppliers and service providers
5.8
percent
of Angola's GDP can be attributed to Chevron's direct spending and investment

~79,000
jobs
supported by Chevron activity